RED

LINE 360c

REDefine the Road

We didn't raise the bar. We shut it down. The ESCORT Redline 360c sets the new technical standard for driver alert systems. 2X the range. 360° directional awareness. 100% stealth. Get ready to REDefine the road.

Learn More
GALLERY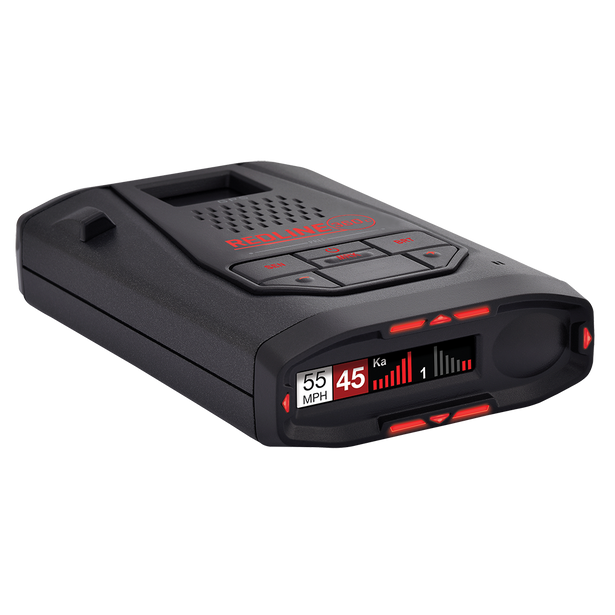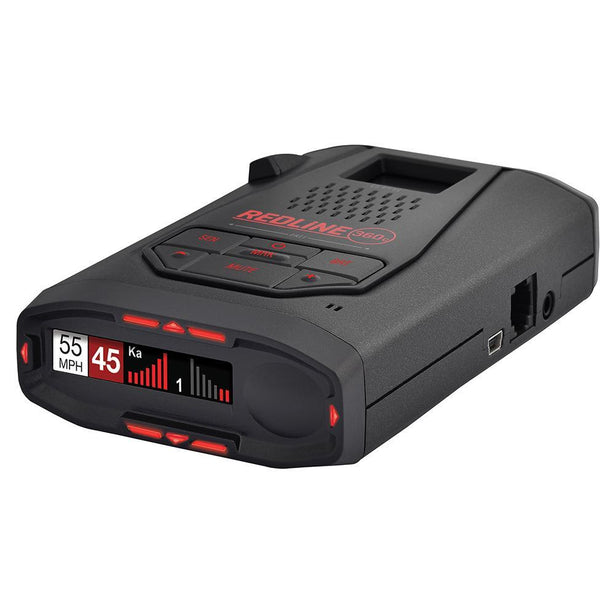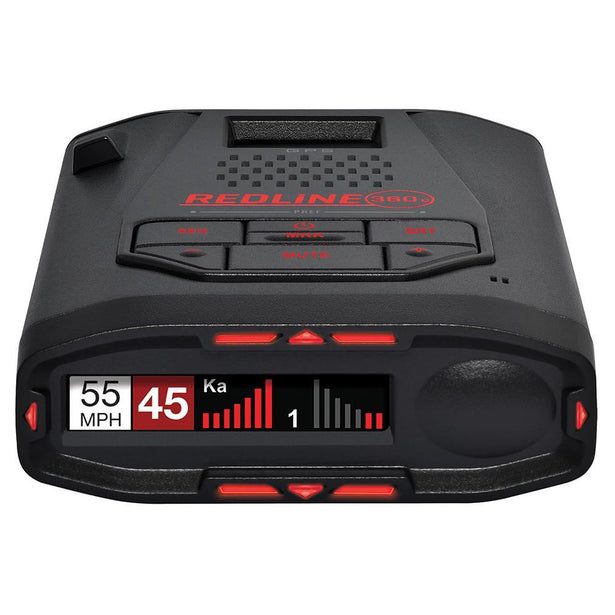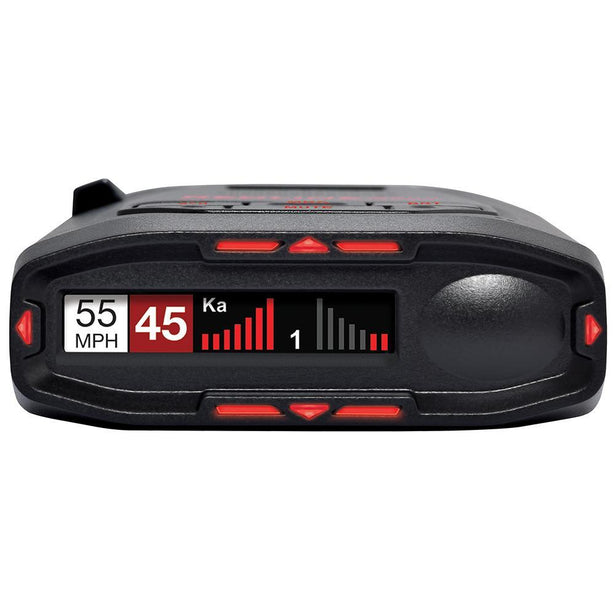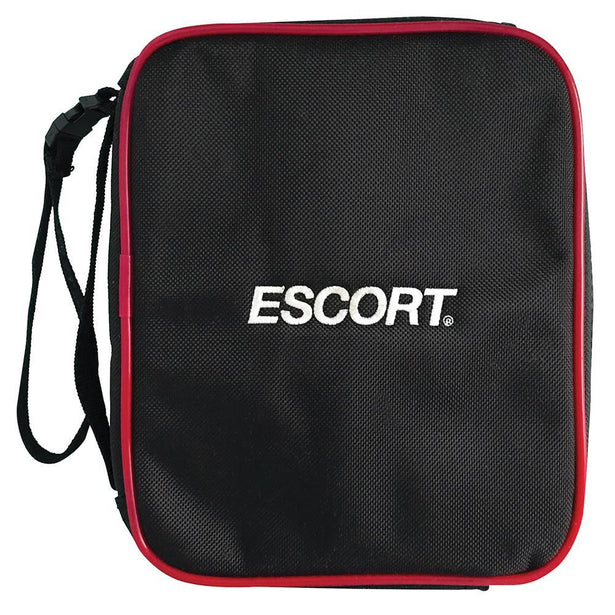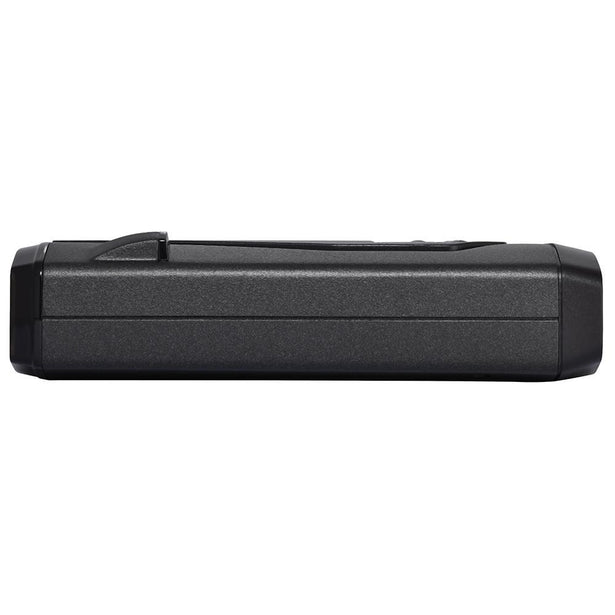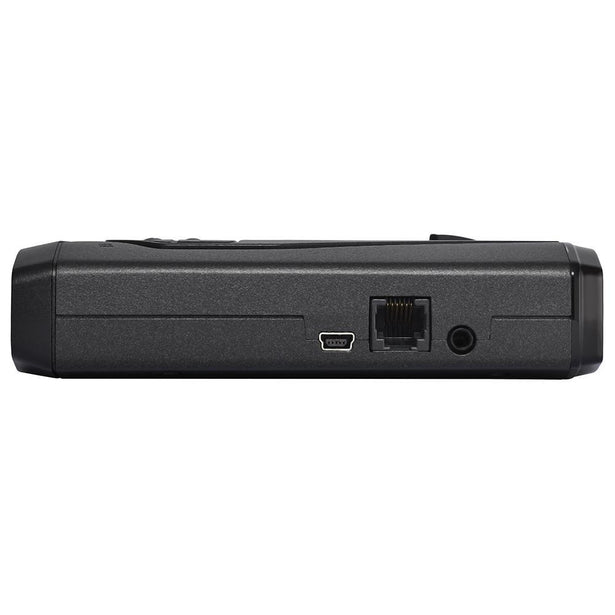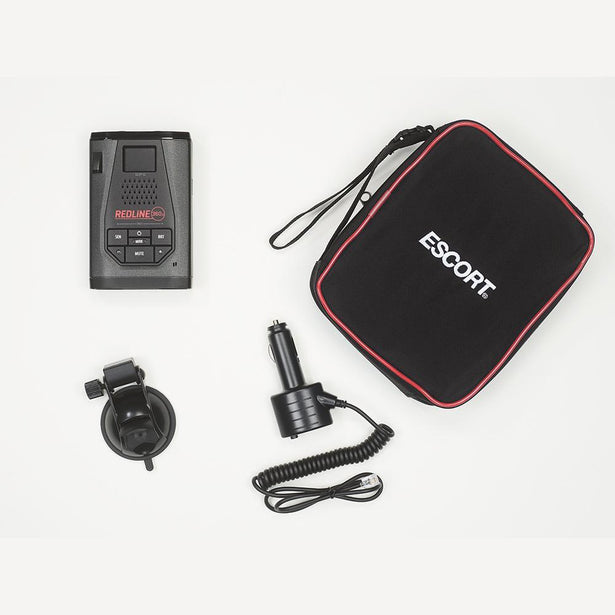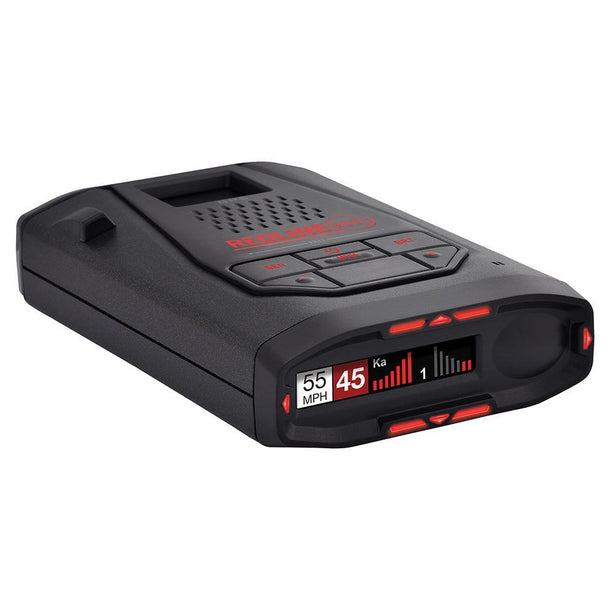 RED

LINE 360c

Our flagship product with unprecedented detection range and accuracy.
STREET C
RED
The Redline 360c is not for everyone, only those who expect the best. Never settling, never cutting corners. We delivered the best of the best for the people who expect high-end performance.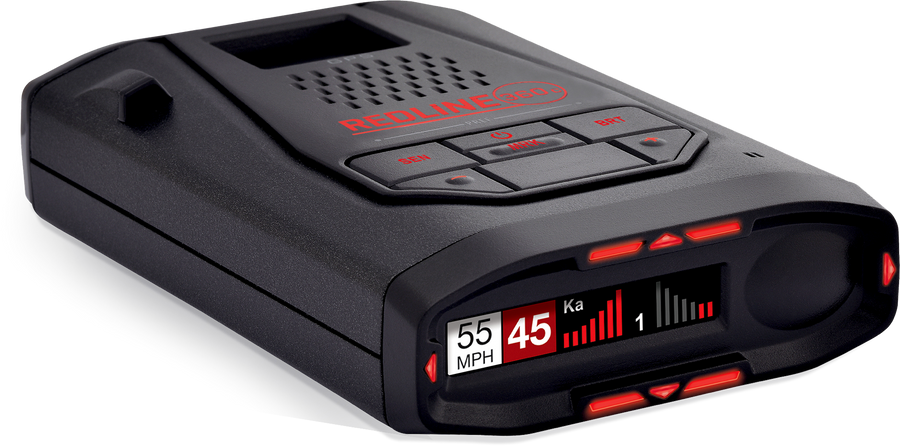 1
EXTREME RANGE
Relax, with extreme range (2X longer range compared to Redline EX), you'll know exactly what's ahead, behind and all around you
2
ALWAYS TRUE, NEVER FALSE
Exceptional accuracy against false alerts (AI-assisted filtering) means you'll know what's a real threat and what's not*
3
INCREASE YOUR ROAD IQ
A powerful processor (25X more vs. Redline EX) provides rapid response times and alerts faster than ever before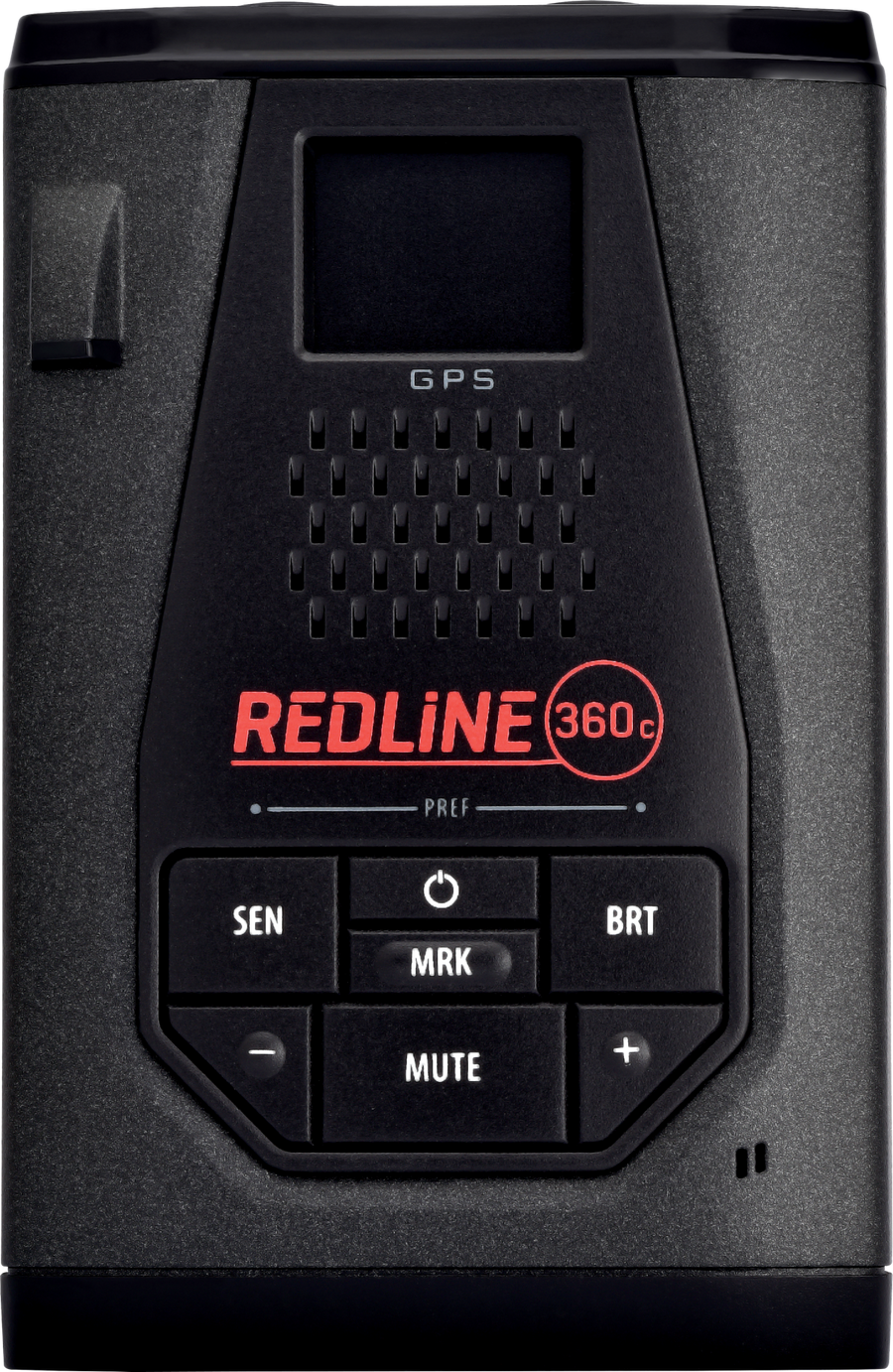 4
SEE, BUT DON'T BE SEEN
Advanced stealth (invisible to all RDD – Radar Detector Detectors) technology ensures you stay completely anonymous
5
WELCOME TO THE RED ZONE
True 360° directional awareness and location accuracy within 2.5m give you an all-around protective shield
6
REDY WHEN YOU ARE
A driver network with over 100 million real-time shared in the US community alerts per year ensures maximum protection
* Based on leveraging features such as GPS AutoLearn, updatable IVT Filter, and the connected network of ESCORT drivers
TRIPLE-ANTENNA DESIGN
Dual front, single rear antennas provide 2X the range vs previous models.

DIRECTIONAL ALERT ARROWS
Arrows indicate the direction of the radar source for 360° protection.

TOTALSHIELD™ TECHNOLOGY
Proprietary true stealth design allows usage without being detected.

AUTOLEARN TECHNOLOGY
Intelligent GPS-based technology learns routes and rejects false alerts.

CONNECTED CAR COMPATIBLE
Built-in Wi-Fi allows for instant shared alerts and software updates.

DEFENDER DATABASE
Get advanced alerts to red light camera and speed camera locations.
ESCORT DRIVER COMMUNITY
We've designed the most accurate driver alert system in the world. Paired with the power of ESCORT Live, you have the ultimate in driver protection. Our exclusive driving community allows you to share and receive real-time alerts through the app or when any ESCORT detector senses a threat.
ESCORT Live App
Join our community of real drivers—an alliance of enthusiasts. Over 100 million real-time alerts shared and received every year in the US. This is the true meaning of ESCORT.
The Defender Advantage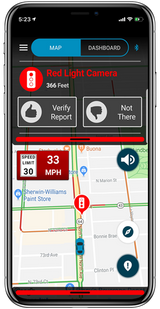 Drive confidently with access to the world's largest, most accurate database of red-light and speed camera locations.
View The Road Ahead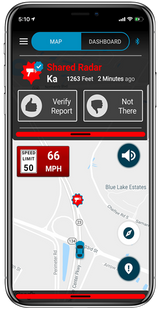 Detect them before they detect you with real-time radar and laser alerts from our community of drivers.
Plan Your Journey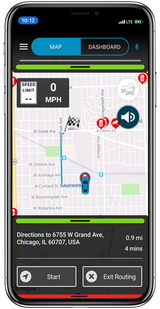 Get directions, speed limits, and live traffic updates. Optimize your journey and arrive safely—efficiently.
What's In The Box
Included with your ESCORT Redline 360c is a premium travel case, SmartCord USB charger with AutoMute, and new EZ MAG Mount.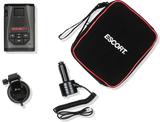 Detector Tools Pro
(Windows version compatible with Windows 7, 8 and 10.)
(Mac version compatible with version 10.6+. Not compatible with any Max Ci series or iXCi remote systems)
Item # 0100040-2
REDLINE 360c TECH SPECS
OPERATING BANDS
X-band 10.525 GHz ± 25 MHz
K-band 24.100 GHz ± 150 MHz
Ka-band 34.700 GHz ± 1300 MHz
Laser 904nm, 33 MHz Bandwidth
RADAR RECEIVER / DETECTOR TYPE
Dual Front, Single Rear Antenna with Three LNAs
(X band – front only; K, Ka and Laser – front and rear)
Superheterodyne, Synthesized Varactor-Tuned VCO
Software Defined Radio Receiver (SDR)
Blackfin DSP processor
PATENTED TOTALSHIELD TECHNOLOGY
LASER DETECTION
Quantum Limited Video Receiver
Multiple Laser Sensor Diodes
SENSITIVITY CONTROL
Highway, Auto, Auto No X and Auto Lo K
DISPLAY TYPE
Graphic Multi-Color OLED
Bar Graph
5 Levels of Brightness with Full Dark Mode
MUTE, AUTOMUTE AND SMARTMUTE
POWER REQUIREMENT
12VDC, Negative Ground
SmartCord USB Included
BLUETOOTH SMART (BLE)
WI-FI 802.11 B/G (2.4 GHz)
UNIT DIMENSIONS
3,5CM H x 8.5CM W x 13CM D
USER PREFERENCES
User Mode: Advanced / Novice
Pilot: Scanning Bar / Full Word
Arrow Mode: Single / Multiple / Band
Display Color: Blue/Green/Red/Amber
Speed Display: On / Off
Cruise Alert: Off / 20 – 160 mph/kph
Over Speed: Off / 20 – 160 mph/kph
Over Speed Limit: Off / Spd Limit / 5 over / 10 over / 15 over / 20 over
Meter Mode: Standard/FR1/FR2/Spec/Expert/Simple
Tones: Standard / Standard+ / Mild
AutoMute: Low / Med / High / Off
AutoLearn: On / Off
Units: English / Metric
Language: English / Spanish
Voice: On / Off
GPS Filter: On / Off
Auto Power: Off / 1-8 Hours
Bands: X/K/KN1-KN5/Ka/KaN1-KaN10/MTR CD/MTR CT/GATSO/STRELKA/Laser
Markers: Other/RedLight/RedLight & Speed Cam/Speed Cam/Speed Trap/Air Patrol
Clear Locations: Marked/Lockouts/Defender/Format
Wi-Fi: On / Off
Bluetooth: On / Off
Auto Update: Off/Database/Firmware/All
Perform Update: Firmware/Database
Can the Escort Live app update settings in all models?  
Can the Redline 360c database and firmware be updated via the Escort Live app? 
What is the Wi-Fi used for in the Redline 360c? 
I don't have Wi-Fi in my car, can I update the Redline 360c using my smartphone as a Wi-Fi hotspot?  
What are the benefits of downloading the mobile app?  
Should I set the sensitivity to Highway or Auto? 
How do we as dealers address grey market imports? 
What is the difference between Redline360C/Redline Ex/Max 3 and the INTL versions? 
What is the difference between the current Redline EX INTL and the new Redline 360C INTL? 
What is the difference between Max 3 INTL and Redline360C INTL? 
Why is the speed limit data in Escort Live not supported in NZ? 
Why does "Subscription Expired" pop up in Escort Live on some NZ units? 
Does the Escort Live app notify me when a new database is available and is the update automatic through the app? 
Does the radar lose the custom settings following a firmware update? 
Is there a way to report new fixed cameras to add to the database?