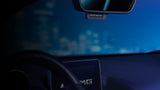 MAX Ci
The freedom to drive with confidence
Designed to be seamlessly integrated into the vehicle for a completely discreet install, the MAX Ci features front radar receivers which protect drivers against all speed monitoring devices. The ESCORT MAX Ci is 100% undetectable.
Find Installer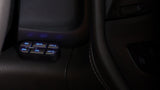 Breakthrough Radar Performance
MAX Ci twin-antenna design sets a new standard for long-range protection. This patented design is completely undetectable, making it the perfect choice for those who like to run unnoticed. All North American radar bands are covered, including "POP" radar.
Included equipment leaves you fully covered, with a display and controller, an interface, a GPS antenna, and front detector/receivers in the box.
---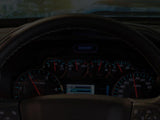 Custom Install
Escort's authorized installers are certified to install MAX Ci.  Locate an authorized custom installer in your area with our dealer locator.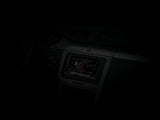 Technology Partners
Learn about ESCORT's technology partners offering OEM, Custom, and Aftermarket integrations for MAX Ci.