ESCORT MAX 360c International
Wi-Fi enabled. Full 360° awareness.
The ESCORT MAX 360c provides premium detection range along with 360° directional awareness and Wi-Fi connectivity for automatic updates and alerts. Be a part of the driver community with over 100 million real-time and shared in the US driving alerts a year.
Find a Dealer
GALLERY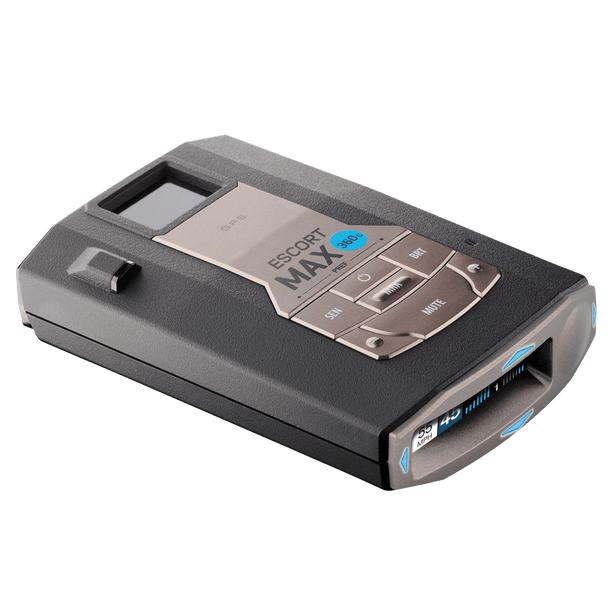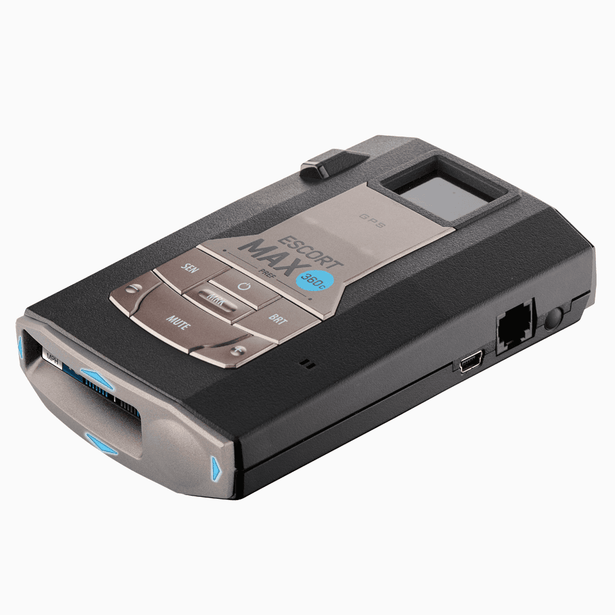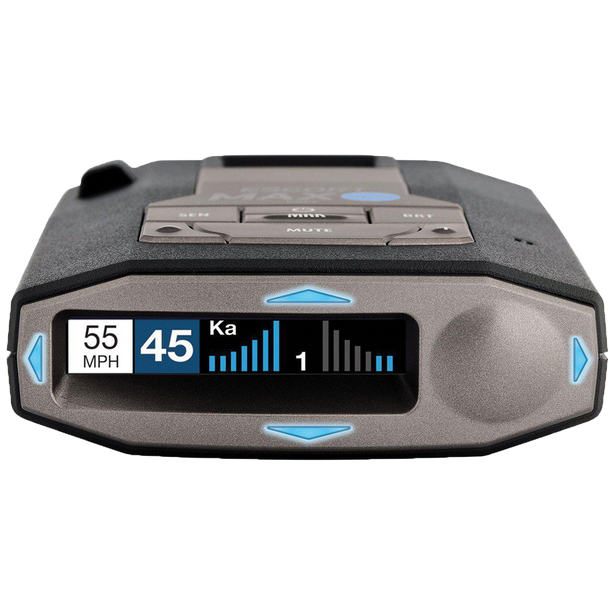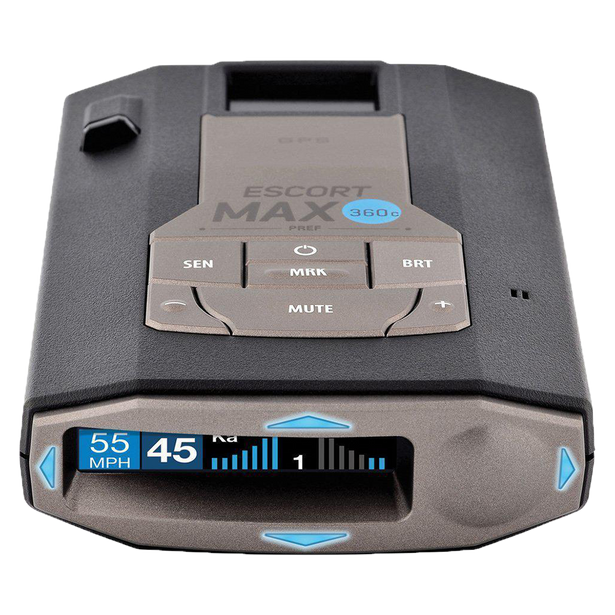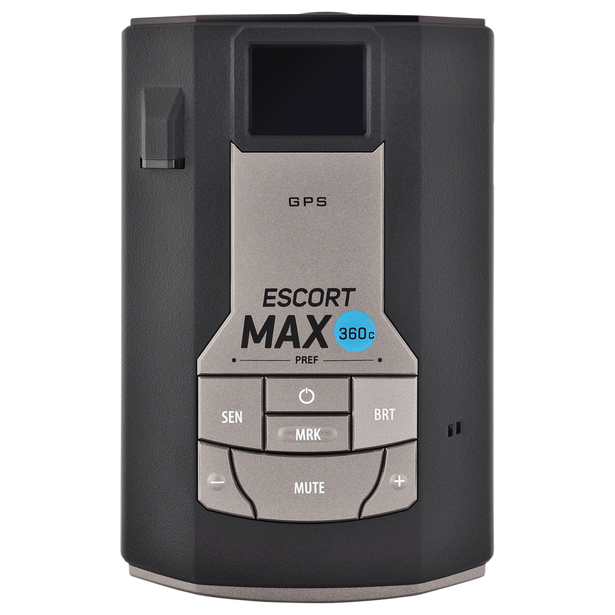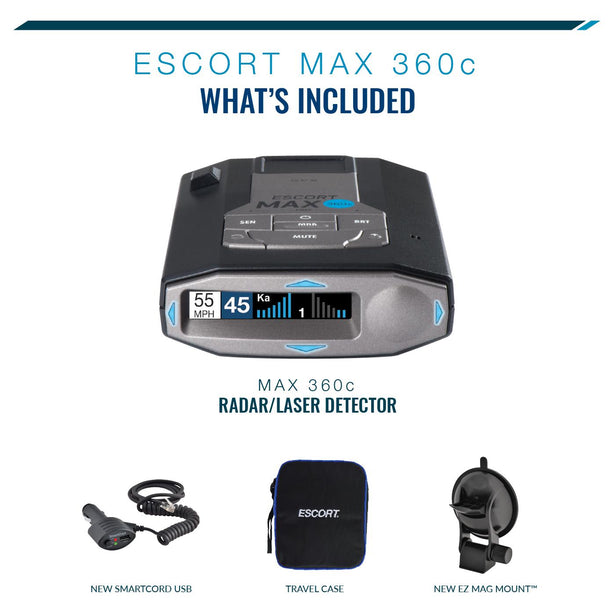 ESCORT MAX 360c
Radar / Laser Detector
GAME CHANGER
Wi-Fi enabled, the MAX 360c is loaded with all-around 360° directional awareness plus patented false alert filtering that automatically eliminates unwanted noise.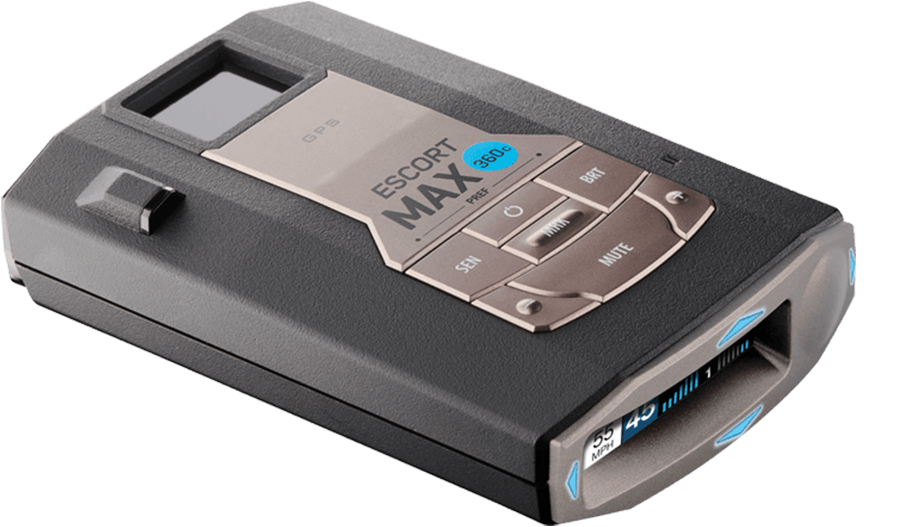 1
Built-In-WiFi
The ESCORT MAX 360c is the first radar and laser detector designed for the connected car. With built-in Wi-Fi (2.4 GHz only), the MAX 360c updates through the on-board Wi-Fi connection, alerting the driver to the latest ticket threats in real-time.
2
360° Directional Alerts
Forward and rear facing antennas pinpoint threats around your entire vehicle. Intuitive on-screen arrows display the direction of the threat relative to you.
3
AutoLearn™ Technology
GPS intelligence, IVT filtering, and AutoSensitivity come together to eliminate false signals by learning your route and varying sensitivity with vehicle speed.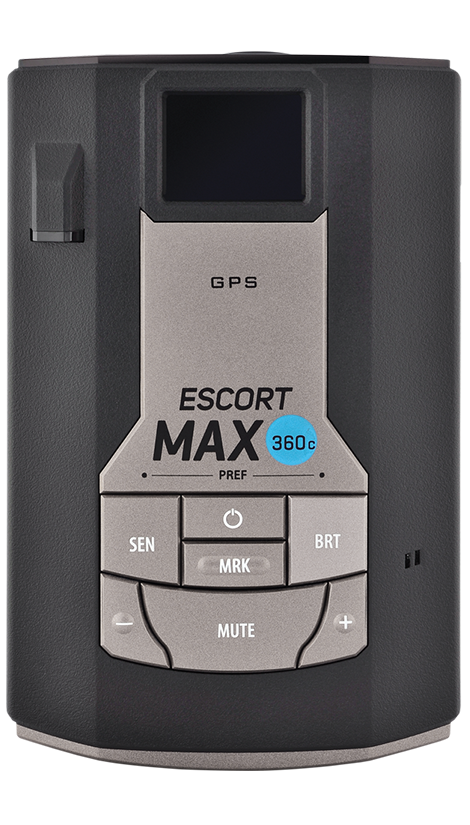 4
IVT Filter™
Automatically reduces false alerts from In-Vehicle Technology like collision avoidance systems and adaptive cruise control.
5
Defender™ Database
Gain access to the largest, most up-to-date resource alerting drivers to speed cameras, traps, and red light cameras. Plus, create hot spots and mark locations.
6
Intelligent Speed Sensitivity
Automatically adjusts sensitivity based on your speed to eliminate false alerts and maximize precision.
FULL 360° PROTECTION

DIRECTIONAL ALERT ARROWS
Arrows indicate the direction of the radar source for 360° protection

IMMEDIATE RESPONSE
Digital signal processing provides best-in-class range and lighting fast response.

CONNECTED CAR COMPATIBLE
Wi-Fi (2.4 GHz) connectivity allows for instant crowd sourced alerts and software updates.

DEFENDER DATABASE
Get a bird's eye view with red light and speed camera alerts in advance.

AUTOLEARN TECHNOLOGY
Intelligent GPS-based technology learns your route and rejects false alerts.

ESCORT LIVE APP
Real-time alerts from a community of over 3 million drivers.
ESCORT DRIVER Community
We've designed the most accurate driver alert system in the world. Paired with the power of ESCORT Live, you have the ultimate in driver protection. Our exclusive driving community allows drivers to share and receive real-time alerts through the app or when any ESCORT detector senses a threat.
ESCORT Live App
Join our community of real drivers—an alliance of enthusiasts. Over 100 million real-time alerts shared and received every year in the US. This is the true meaning of ESCORT.
The Defender Advantage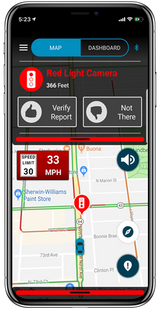 Drive confidently with access to the world's largest, most accurate database of red-light and speed camera locations.
View The Road Ahead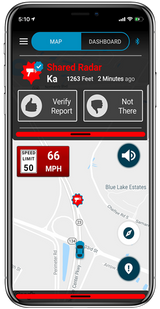 Detect them before they detect you with real-time radar and laser alerts from our community of drivers.
Plan Your Journey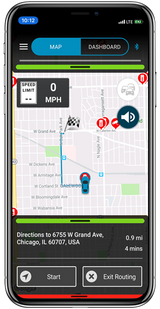 Get directions, speed limits, and live traffic updates. Optimize your journey and arrive safely—efficiently.
What's In The Box
Included with your ESCORT MAX 360c is a travel case, SmartCord USB w/AutoMute, and New EZ MAG Mount.
SmartCord USB w/AutoMute
Travel Case
New EZ MAG Mount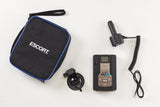 Detector Tools Pro (Windows version compatible with Windows 7, 8 and 10.) (Mac version compatible with version 10.6+. Not compatible with any Max Ci series or iXCi remote systems)
Item # 0100037-2
OPERATING BANDS
X-band 10.525 GHz ± 25 MHz
K-band 24.150 GHz ± 100 MHz
Ka-band 34.700 GHz ± 1300 MHz
Laser 904nm, 33 MHz Bandwidth

RADAR RECEIVER/DETECTOR TYPE
Superheterodyne, Varactor-Tuned VCO
Scanning Frequency Discriminator
Digital Signal Processing (DSP)

LASER DETECTION
Quantum Limited Video Receiver
SENSITIVITY CONTROL
Highway, Auto, Auto No X, Auto Lo K

DISPLAY TYPE
Graphic Multi-Color OLED
Bar Graph
ExpertMeter
SpecDisplay
5 Levels of Brightness with Full Dark Mode

POWER REQUIREMENT
12VDC, Negative Ground
Escort SmartCord USB Included

COMPACT SIZE
3.3CM H x 8.25CM W x 13CM L
USER PREFERENCES
User Mode: Advanced / Novice
Pilot: Scanning Bar / Full Word
Arrow Mode: Single / Multiple / Band
Display Color: Blue/Green/Red/Amber
Speed Display: On / Off
Cruise Alert: Off / 20 – 160 mph/kph
Over Speed: Off / 20 – 160 mph/kph
Over Speed Limit: Off / Spd Limit / 5 over / 10 over / 15 over / 20 over
Meter Mode: Standard/FR1/FR2/Spec/Expert/Simple
Tones: Standard / Standard+ / Mild
AutoMute: Low / Med / High / Off
AutoLearn: On / Off
Units: English / Metric
Language: English / Spanish
Voice: On / Off
GPS Filter: On / Off
Auto Power: Off / 1-8 Hours
Bands: X/K/KN1-KN5/Ka/KaN1-KaN10/MTR CD/MTR CT/Gatso/Strelka/Laser
Markers: Other/RedLight/RedLight & Speed Cam/Speed Cam/Speed Trap/Air Patrol
Clear Locations: Marked/Lockouts/Defender/Format
Wi-Fi: On / Off
Bluetooth: On / Off
Auto Update: Off/Database/Firmware/All
Perform Update: Firmware/Database
What is included with the MAX 360c?
The MAX 360c comes complete with a soft-sided travel case, NEW EZ Mag Mount windshield mount, 12-volt SmartCord® USB and quick reference guide. If you would like a more permanent installation for your MAX 360c, check out the DirectWire SmartCord® or the more basic DirectWire kit for hardwired installations.
Do you offer an earphone option?
Yes; older models require a mono earphone. Most current models have a stereo jack. 
How do you mark a location?
To mark a particular location, press the "MRK" button. The display will read: "Mark?" Press the "MRK" button again to assign a label to it. There are four (4) labels: Red Light, Speed Camera, Speed Trap and Other. To scroll through the labels, simply press the volume (+) or (-) buttons until you reach the desired label. Once you've selected the label, press the "MRK" button again to confirm.
How do you block a false alert?
To lockout a false alert, (X, K or Laser only) press the mute button three (3) times, (either on the detector or the SmartCord®) during the alert. Pressing the mute button the first time will silence the audio. Pressing it a second time will generate a prompt on the display that will read: "Lockout?" Press it a third time to confirm that you want to lock this signal out by location and frequency. A "Stored" message will be displayed.
Is the 12V Smartcord required to power an ESCORT premium radar compatible with BMW models?

Yes, the Smartcord is compatible with your BMW, but might require a Standard Female Hella0(DIN) socket to Cigarette lighter type Socket adapter.