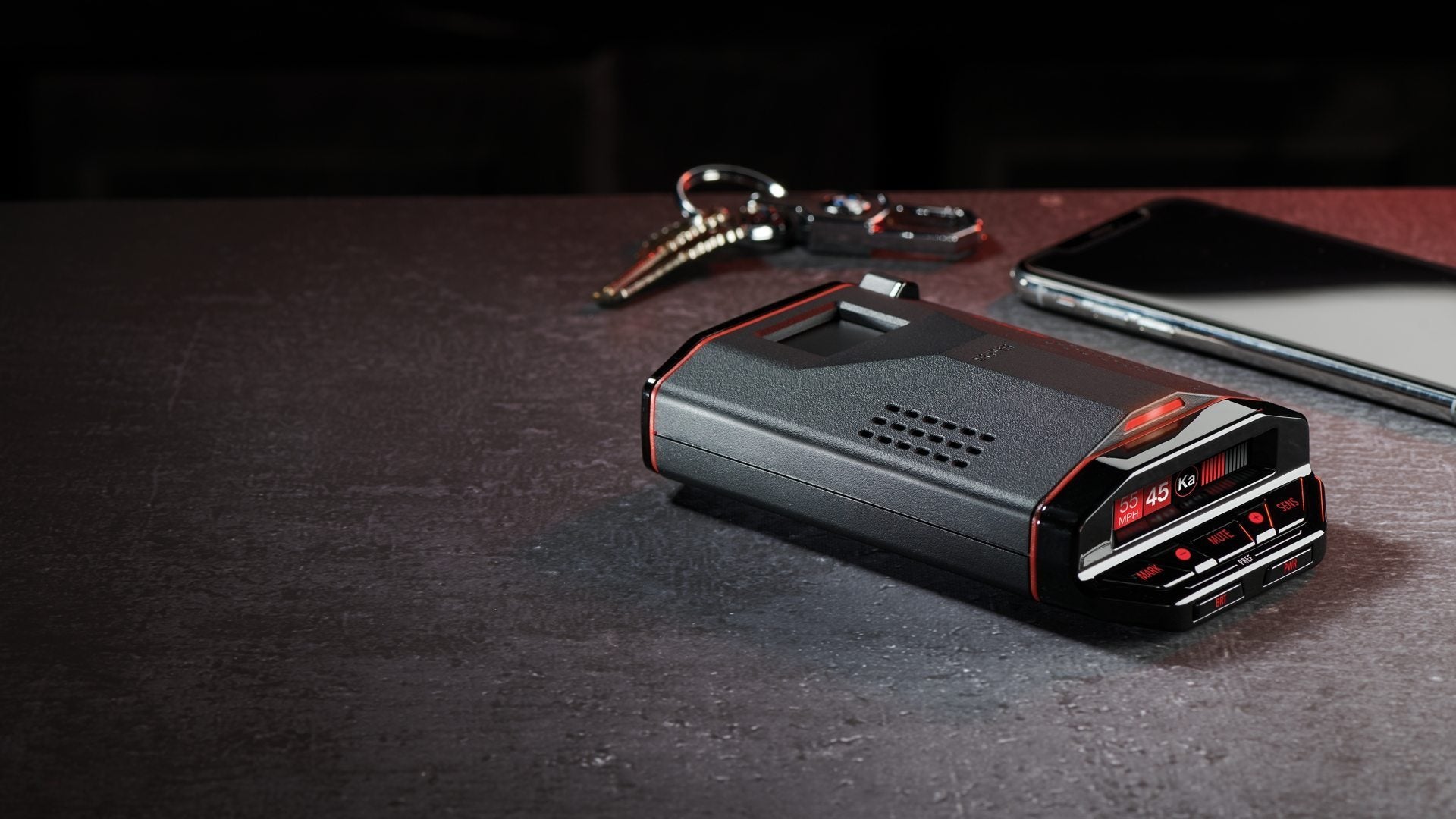 ESCORT RedLine EX International
Go stealth. Drive Undetected.
The ESCORT RedLine EX is built with proprietary TotalShield Technology.  The system is completely undetectable and features a dual-antenna design, GPS AutoLearn, and access to the ESCORT Live app.
Find A Dealer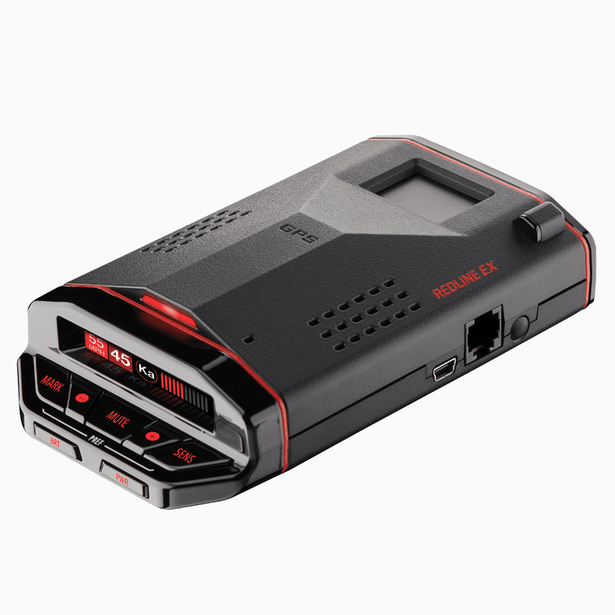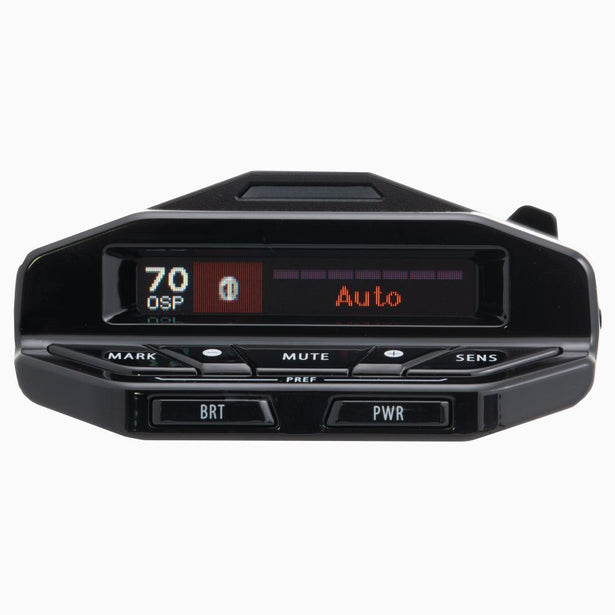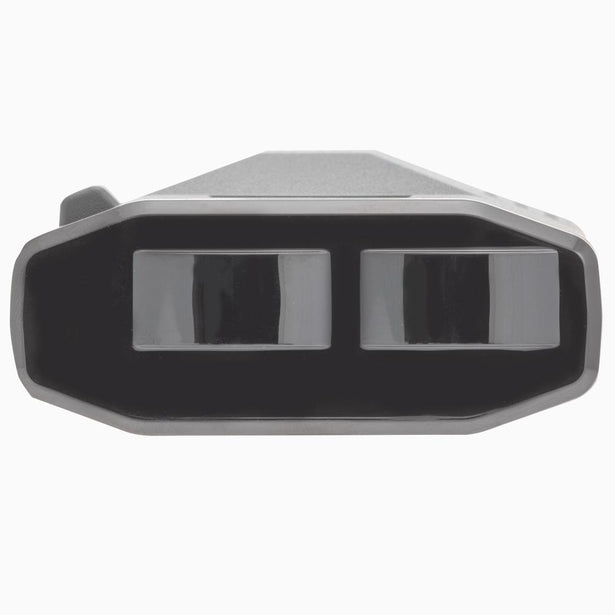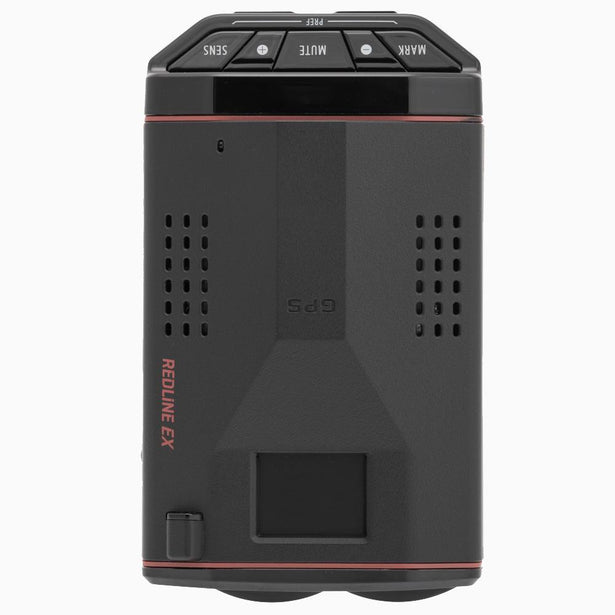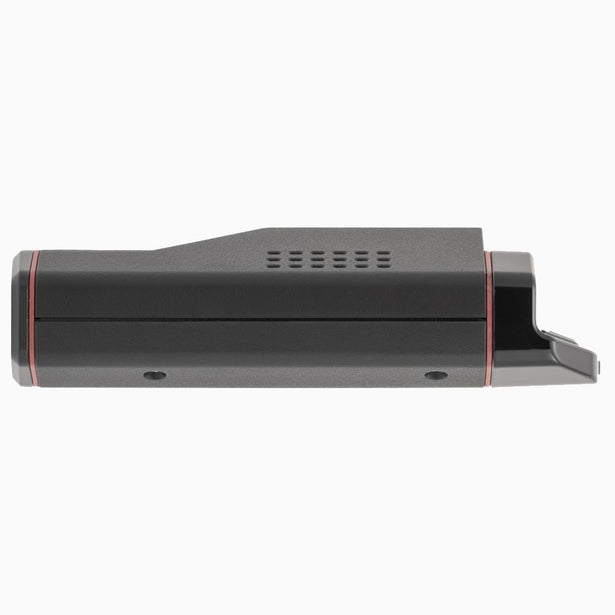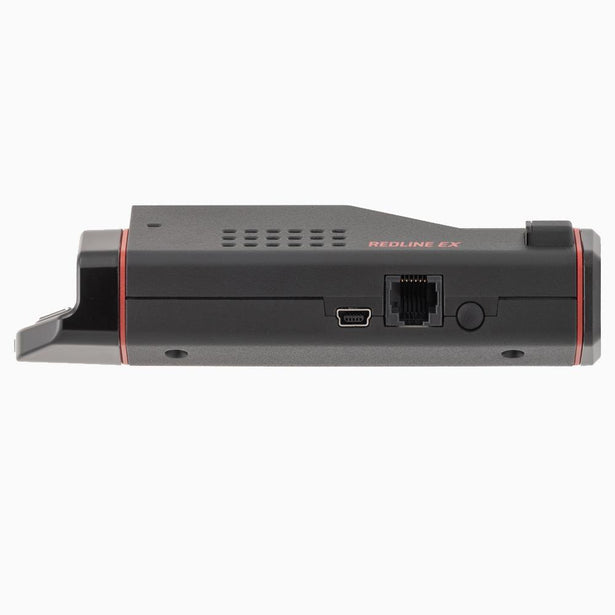 ESCORT RedLine EX International
Go Stealth. Drive Undetected.

ESCORT DRIVER Community
We've designed the most accurate driver alert system in the world. Paired with the power of ESCORT Live, you have the ultimate in driver protection. Our exclusive driving community allows drivers to share and receive real-time alerts through the app or when any ESCORT detector senses a threat.
DRIVE UNDETECTED
The Redline EX is a stealth solution that uses TotalShield to go completely undetected. The dual antenna design brings enhanced coverage and the ultimate in defensive range.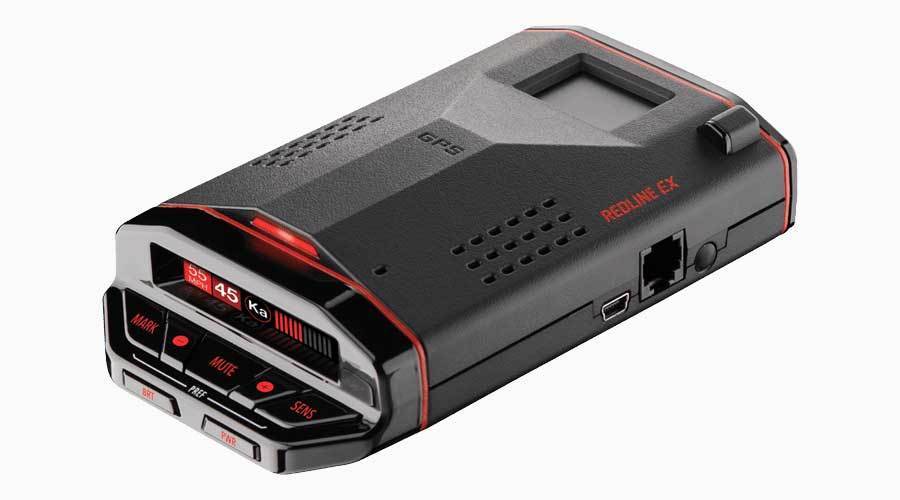 Dual Antenna Design
Dual front facing antennas provide ultimate range for best-in-class performance.
TotalShield™ Technology
Exclusive stealth operation so you can drive completely undetected.
AutoLearn™ Technology
GPS intelligence, IVT filtering, and AutoSensitivity come together to eliminate false signals by learning your route and varying sensitivity with vehicle speed.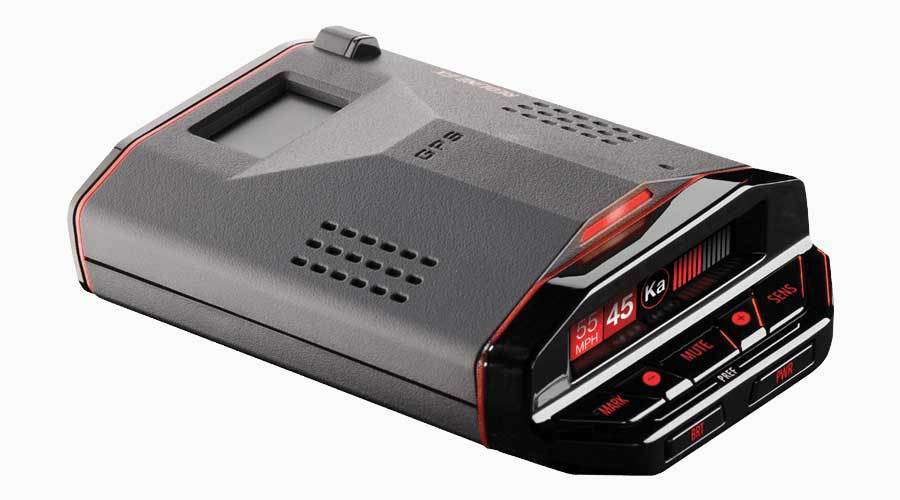 IVT Filter™
Automatically reduce false alerts from In-Vehicle Technology like collision avoidance systems and adaptive cruise control.
Defender™ Database
Gain access to the largest, most up-to-date resource alerting drivers to speed cameras, traps, and red light cameras. Plus, create hot spots and mark locations.
ESCORT Live
Sync your radar detector with your smartphone via Bluetooth® for real-time alerts from the ESCORT Live community.

Front and Rear Detection
Front and rear facing antennas provide comprehensive all-around detection.

Defender™ Database
Get a bird's eye view with red light and speed camera alerts in advance.

AutoLearn Technology
Intelligent GPS-based technology learns your route and rejects false alerts.

Immediate Response
Digital signal processing provides best-in-class range and lighting fast response.

TotalShield™ Technology
True stealth operation allows you to use your Redline EX without being detected.
ESCORT Live APP
Real-time alerts from a community of over 3 million drivers.
ESCORT Live App
Join our community of real drivers—an alliance of enthusiasts. Over 100 million real-time alerts shared and received every year in the US. This is the true meaning of ESCORT.
The Defender Advantage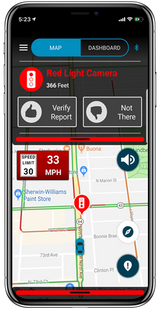 Drive confidently with access to the world's largest, most accurate database of red-light and speed camera locations.
View The Road Ahead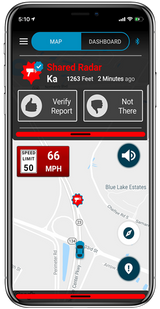 Detect them before they detect you with real-time radar and laser alerts from our community of drivers.
Plan Your Journey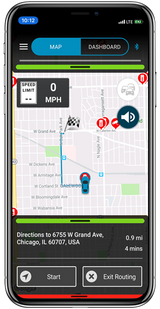 Get directions, speed limits, and live traffic updates. Optimize your journey and arrive safely—efficiently.
What's In The Box
Included with your ESCORT Redline EX is a travel case, SmartCord USB w/AutoMute, and Premium EZMag Mount.
Travel case
SmartCord USB w/AutoMute
Premium EZMag Mount.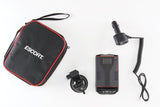 (Windows version compatible with Windows 7, 8 and 10.) (Mac version compatible with version 10.6+. Not compatible with any Max Ci series or iXCi remote systems)
Item # 0100030-2
OPERATING BANDS
X-band 10.525 GHz ± 25 MHz
K-band 24.150 GHz ± 100 MHz
Ka-band 34.700 GHz ± 1300 MHz
Laser 904nm, 33 MHz Bandwidth

RADAR RECEIVER / DETECTOR TYPE
Dual Antenna with Dual LNA Receiver
Superheterodyne, Varactor-Tuned VCO
Scanning Frequency Discriminator
Digital Signal Processing (DSP)

LASER DETECTION
Quantum Limited Video Receiver
Multiple Laser Sensor Diodes

SENSITIVITY CONTROL
Highway, Auto, Auto No X and Auto Lo K
DISPLAY TYPE
Graphic Multi-Color OLED
Bar Graph
ExpertMeter
SpecDisplay
5 Levels of Brightness with Full Dark Mode

AUTO CALIBRATION CIRCUITRY

MUTE, AUTOMUTE AND SMARTMUTE
ADDITIONAL PATENTED TECHNOLOGY
TotalShield Technology

POWER REQUIREMENT
12VDC, Negative Ground
Escort SmartCord USB Included

COMPACT SIZE
2.5CM H x 8CM W x 14CM L
USER PREFERENCES
User Mode: Advanced / Novice
Pilot: Scanning Bar / Full Word
Display Color: Blue/Green/Red/Amber
Speed Display: On / Off
Cruise Alert: 20 – 160 mph/kph
Over Speed: 20 – 160 mph/kph
Meter Mode: Standard/Spec/Expert/Simple
Tones: Standard / Mild
AutoMute: Low / Med / High / Off
AutoLearn: On / Off
Alert Lamp On / Band / Off
Units: English / Metric
Language: English / Spanish
Voice: On / Off
GPS: On / Off
Auto Power: Off / 1-8 Hours
Bands: Selectable including
Strelka/Multaradar/Gatso
Markers: Selectable
Clear Locations
What is included with the RedLine EX?
RedLine EX comes complete with a soft-sided zippered travel case, revolutionary new EZ Mag Mount windshield mount, 12-volt SmartCord® USB and quick reference guide. If you would like a more permanent installation for your RedLine EX, check out the DirectWire SmartCord® or the more basic DirectWire kit for hardwired installations.
Is RedLine EX the most sensitive model available?
When certain filtering and radar band segments are disabled, RedLine EX is the most sensitive windshield model available on the market. Only advanced users who know which radar frequencies are used in their area should attempt disabling radar band segments.
Can it be used overseas?
Yes. RedLine EX includes radar bands used overseas including Strelka, Gatso and Multaradar.
Is the 12V Smartcord required to power an ESCORT premium radar compatible with BMW models?
Yes, the Smartcord is compatible with your BMW, but might require a Standard Female Hella0(DIN) socket to Cigarette lighter type Socket adapter.